About us
The Duty Free department is responsible for cooperation with airlines, retail chains, and points of sale at airports, as well as companies providing food services to flight operators. When working with our business clients, we aim to adapt to our offer precisely to the client's needs. Our foundation is iconic, globally recognised brands which are symbols of the Polish spirit industry: Soplica and Żubrówka. Apart from these, we also offer a wide portfolio of other brands.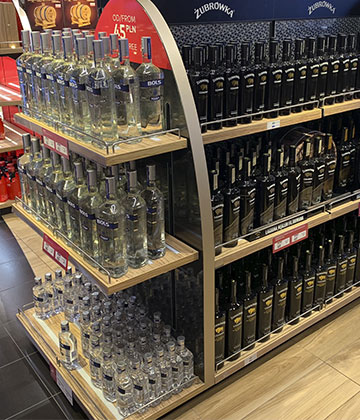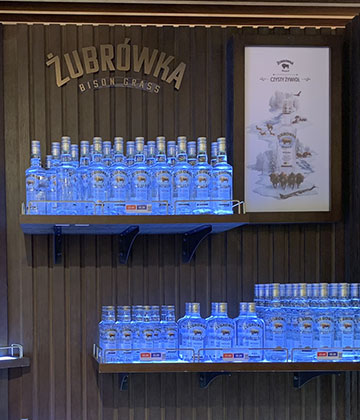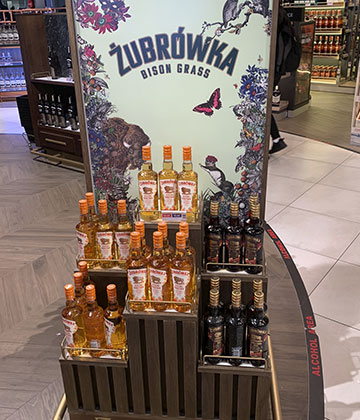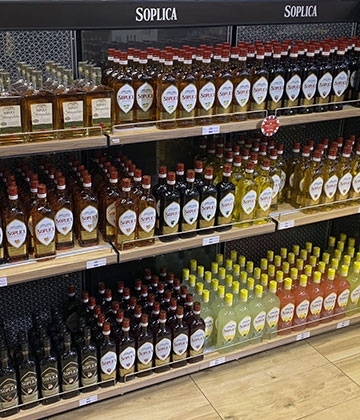 We aim to satisfy the expectations of customers of Duty Free shops. We provide alcohols in standard packaging quantities as well as in non-standard quantities and in versions only available at airports, while our stand-ups and exposition materials generate considerable interest.
For working with clients with special requirements, we have qualified secure supplier certificates. Thanks to our knowledge and experience, we have become a long-time business partner of each of our clients, operating at every commercial airport in Poland.